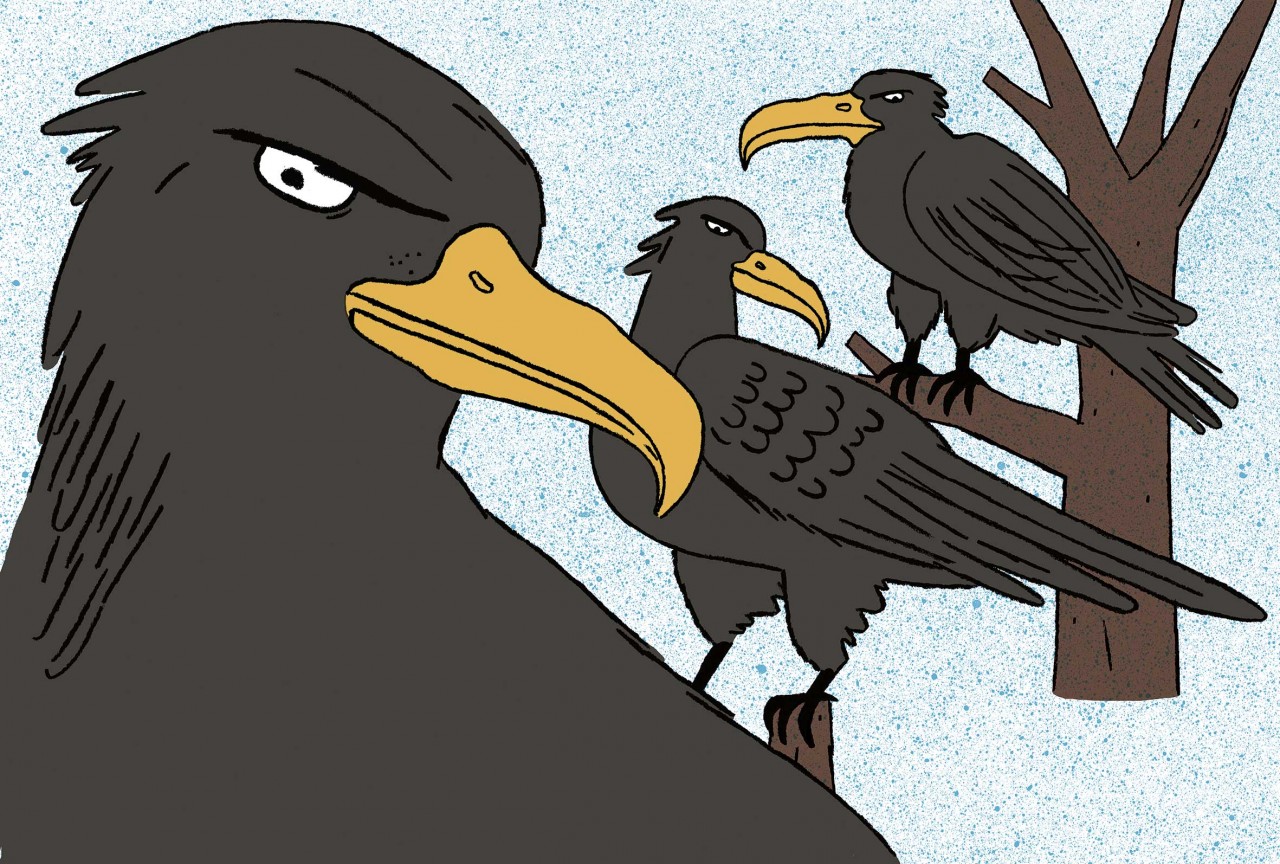 Traut Euch, kleine Vögel!
Chirp up, little birds!
Chirp up, little birds! was created as an art book for children, and forms part of an installation of five commemorative stelae the Artist Collective Schaum installed on the occasion of the 25th anniversary that marks the worst right‐wing violence in Germany since the Second World War. The story unfolds in a birdhouse. The real birdhouse that has been erected in Rostock as a work of art stands as a symbol for society.The fable highlights that empathy and courage are indispensable for living together in peace and with mutual respect.
CLIENT and PUBLISHER: Artist Collective Schaum